I cannot believe it's already the middle of July, where has the month gone?!
Last week's inspiration board link-up was based on the prompt "
take me away
." We had a really tough time picking a favorite board to feature this week they were all really amazing and made us wish we were lying on a tropical beach somewhere.
If I had to pick a destination, I would personally choose Hawaii. It's definitely
on my bucket list to visit one day!
Okay, now as promised, our favorite inspiration boards from last week: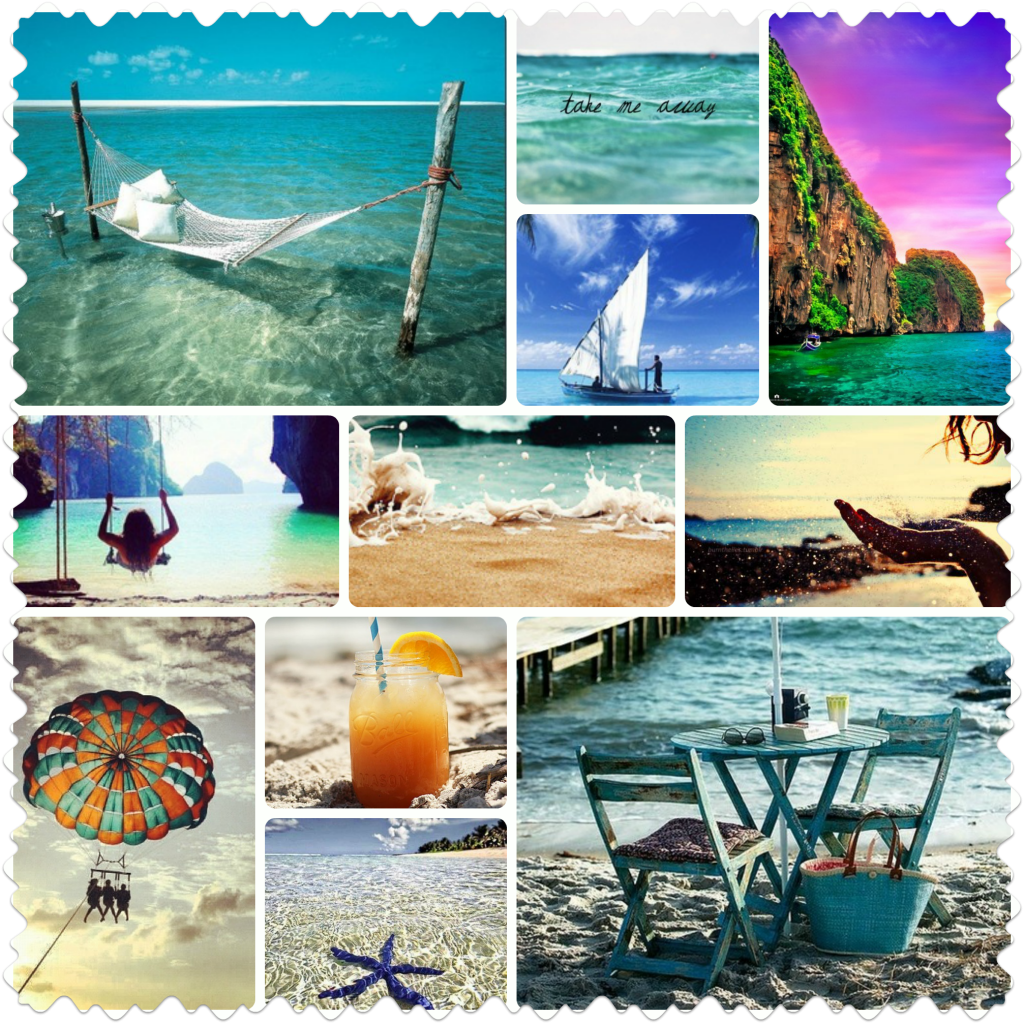 Created by Tessa from Many Precious Moments.
Normally we would announce the prompt for next week's link-up, but we have decided to take a mini summer break. During this time, we want to hear what inspiration board prompts you would love us to feature! Simply leave a comment or email Chelsea or myself! There are so many possibilities, and we would really love to involve all of you in this link-up ... so be creative, and don't be shy! We will announce our next prompt and give a special shout-out to the lovely lady who picked it on July 30th!
P.S. I had a serious case of mommy brain! Please accept my most sincere apology! I have no idea but I thought it was Tuesday for some strange reason! I hope you all can forgive me! I think my pounding migraine could have had something to do with it though!
xoxo my loves,
Deanne